HYM and OLD MASTER Q released their collaboration turntable "Seed-OLD MASTER Q". Limited edition with certificates, numbers, signatures, and merchandise.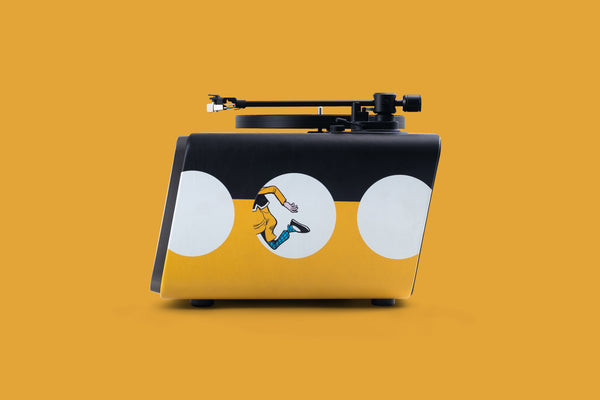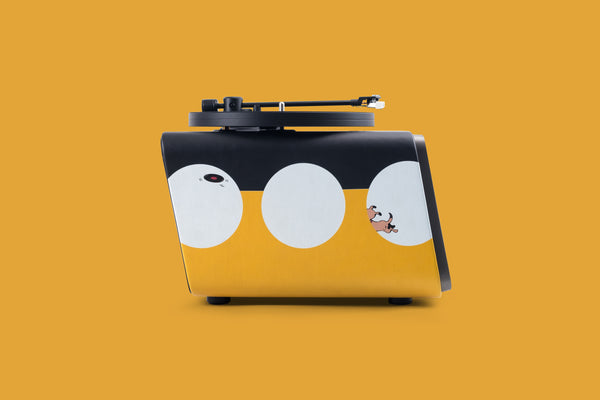 Old Master Q is a comic work created by Hong Kong cartoonist Alfonso Wong (27 May 1923 – 1 January 2017) under the pseudonym Wong Chak, depicting a fictional character named Q in the form of a grid comic strip, presenting the details and life of Chinese people since the 1960s. " Old Master Q " began to be published in Hong Kong newspapers and magazines in 1962, followed by offprint in 1964, which was loved by Chinese people in Hong Kong and around the world.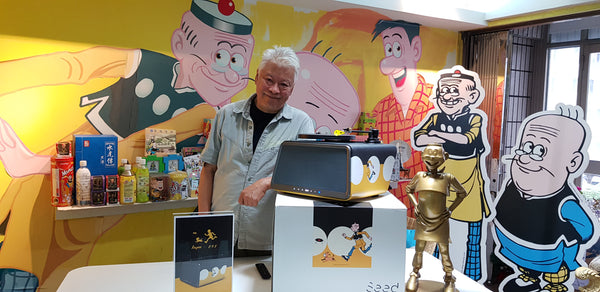 HYM created a new action and story of the Old Master Q for its collaboration. The Old Master Q threw a vinyl-shaped frisbee, the puppy ran wildly, and the Q strode forward, shuttling through the three arches. These three arches are inspired by the classic pattern of the three circles on the chest of the Q, and the dynamic sense of the chase game in the painting surrounds the body of the record player, and the looming characters bring curious story content. The meaning of the picture design is that under the image of the Q's thick old-school appearance, there is a naughty heart like a child.