Regular price
$295.20 USD
Regular price
$369.00 USD
Sale price
$295.20 USD
Unit price
per
Sale
Sold out
Share
View full details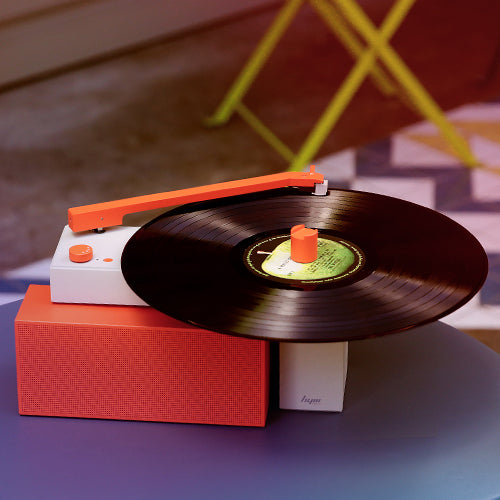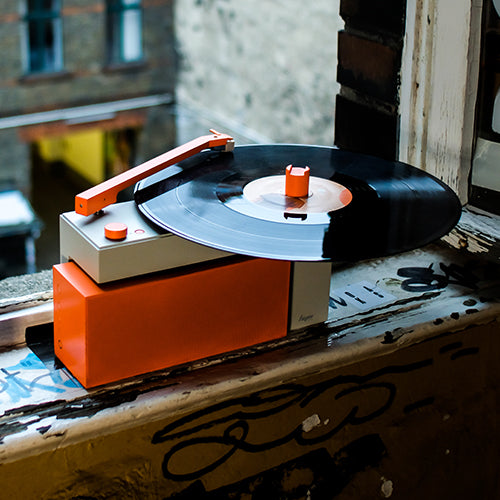 Turntable with a Detachable Bluetooth Speaker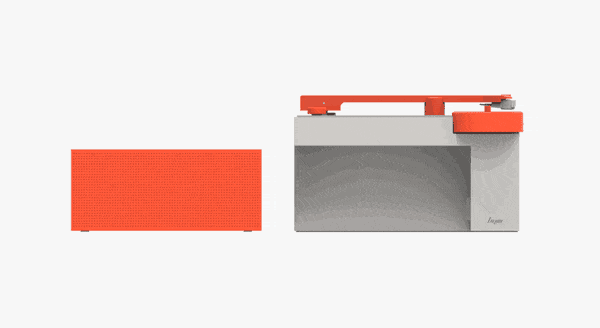 Vinyl + Bluetooth =Hybrid Turntable
DUO is a turntable with a detachable Bluetooth speaker.
Its compact, hybrid design gives you complete ease to enjoy your records anytime, without fussy connections to a complicated stereo system.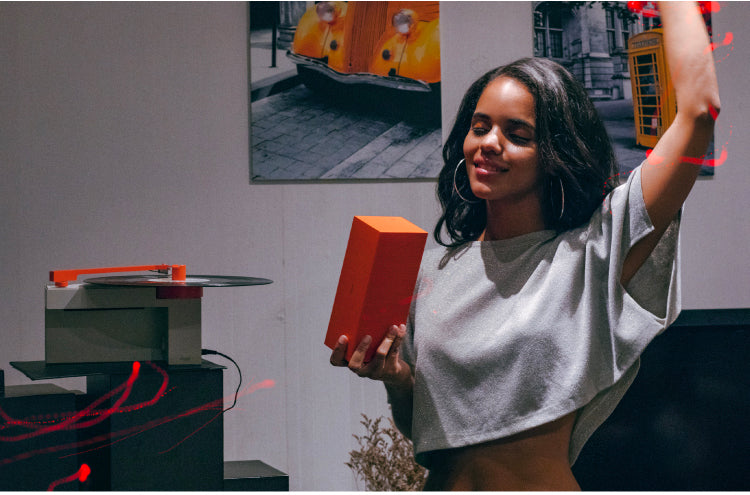 Play Records and Stream Music on the Same Device
Not in the mood for vinyl?
Switch to streaming. Whether it's your favorite record or playlist, DUO bluetooth audio quality blast your favorite music however you feel like!
Remarkable Tonearm Precision with <0.9% Distortion Rate
DUO's tonearm, which has a spring at the end, replacing the traditional counterweight to automatically balance the tracking force at 2.5g.
The tonearm cartridge's high precision creates an accurate signal reproduction with <0.9% distortion rate, giving an even tone and minimizing equipment damage from excess pressure on the stylus.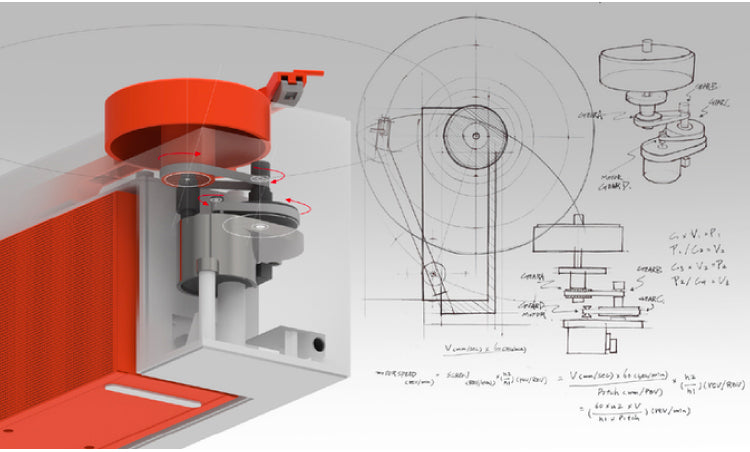 Extraordinary Stability with an Ultra-small Platter
DUO's compact 3.2" (80 mm) diameter platter is only 1/4 the size of a standard turntable.
Its deceleration belt design and unique rotational stabilization help minimize vibrations on the record, decelerating from the motor's 1100 rpm turning speed.
DUO will play smoothly at 33⅓ rpm and 45 rpm withall common record sizes.
2 Full-range Drivers and Passive Radiators in 1 Speaker
Whether it's bass or treble, just sit back and enjoy high-quality sound.
DUO integrates 2 full-range drivers and 2 low-frequency passive radiators to ensure a great sound experience with powerful bass.  
"Now you can take your vinyl all around your home"

"DUO is an Alexa-enabled compact turntable with a handy detachable bluetooth speaker"

"The DUO Turntable Is Designed for Modular Portability"

"DUO by HYM Seed Audio is Colorful and Contemporary"

"The DUO Is A Turntable For The Modern Home"

"A record player as flexible as a smartphone."
Spec
Weight 2.65kg
Dimension 385x155x255(mm)13.7"x5.9"x9.0"
Cartridge  Audio Technica AT3600L Moving-magnetic Cartridge
Speaker Mid-Woofer:2inch 4Ω 10W
RPM 33 1/3, 45