Regular price
$399.20 USD
Regular price
$499.00 USD
Sale price
$399.20 USD
Unit price
per
Sale
Sold out
Share
View full details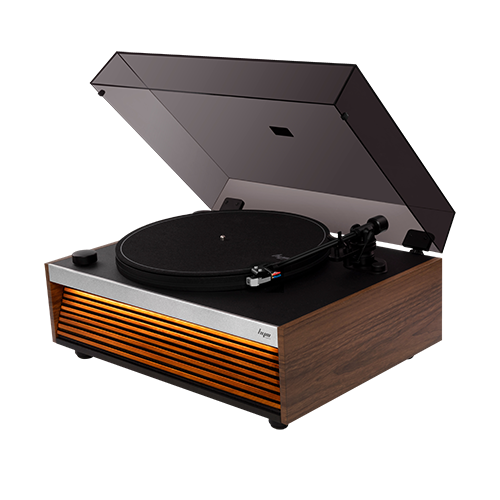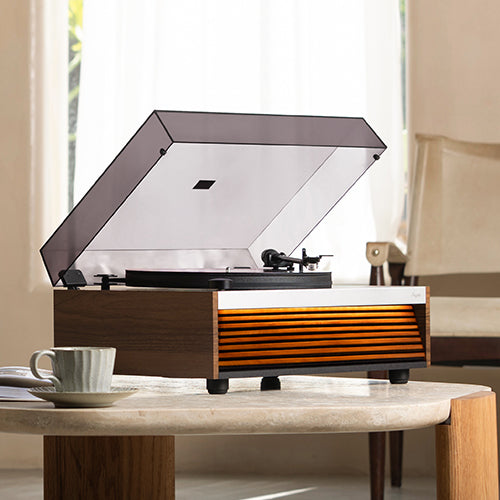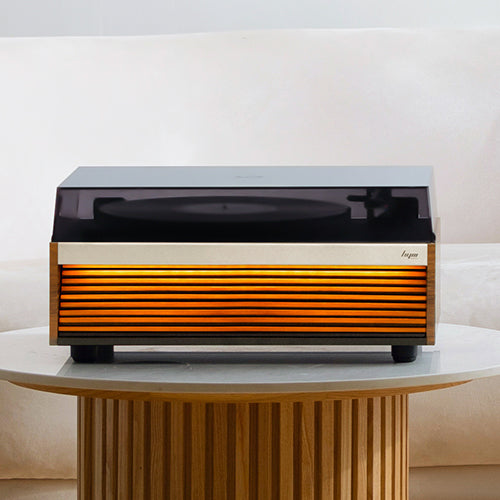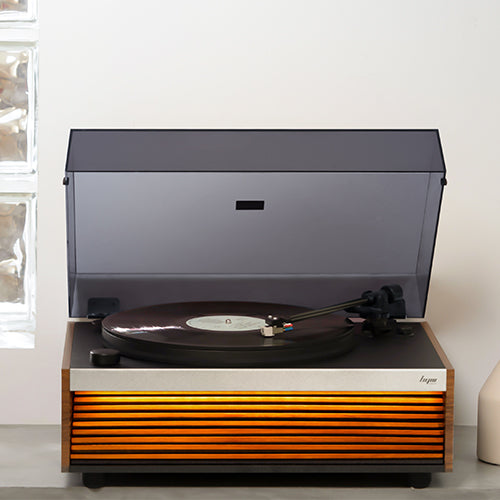 INTRODUCING THE SOUND OF LIGHT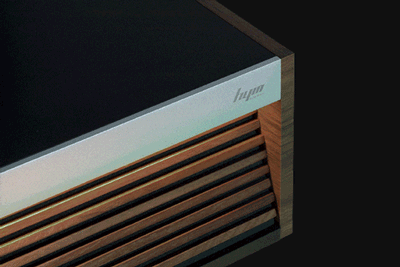 Sound of Light
Lumi combines record player, Bluetooth speaker and mood light, the3000K lightfrom Lumi produces soft and warm color temperature. It is best for places where you relax such as the bedroom and the living area since this kind of color temperature gives you a cozy and sleepy feeling.
HIGH Quality Audio Performance
Lumi embedded with built-in amplifier, two 2" full-range speaker and one 4" woofer drivers, ensure a great sound experience with powerful bass.
Sound Transmission
Lumi shaped with special sounding angle makes a great sound transmission. It fits every corner in you room.
Tri-Point Suspension System
Lumi has designed an exclusive "Tri-Point" suspension system to hold the platter and tonearm steady, and keeps the stylus riding in the grooves to read the music accurately.  
Tonearm Arrangements
Lumi's tonearm has gone through meticulous calibration of the overhang, spindle to pivot distance, effective tonearm length, inner/outer null points and offset angle, to reach a perfect balance, and achieve mere <= 0.781% peak distortion.
Effective tonearm length 218mm
Pivot to spindle distance 200mm
Overhang 18mm
Offset Angle 24.7°
Peak Distortion <= 0.781%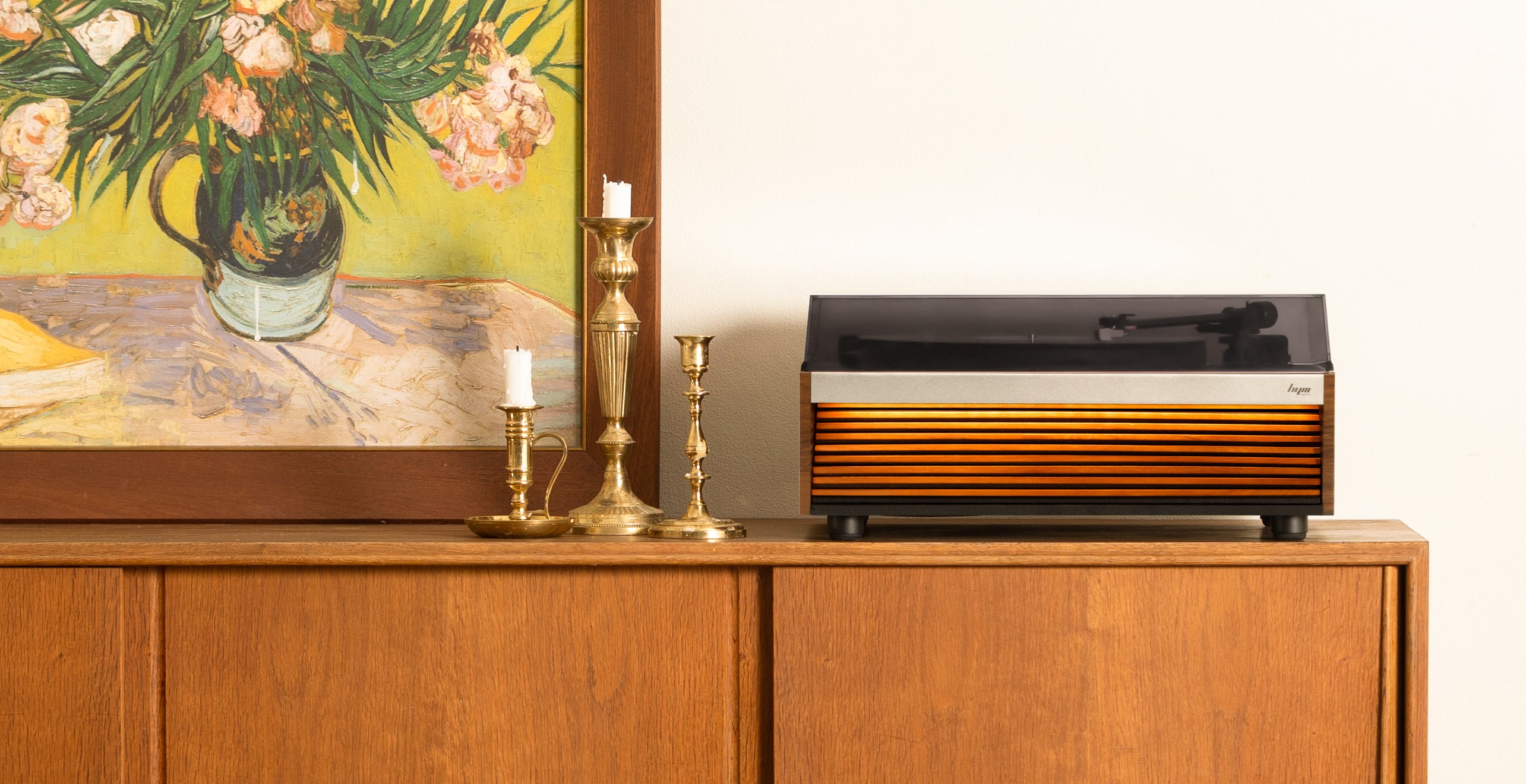 Spec
Phono Cartridge  Jasmine M1 MM phono cartridge
Effective tonearm length 218mm
Pivot to spindle distance 200mm
Overhang 18mm
Offset Angle 24.7°
Peak Distortion <= 0.781%
Class D amplifier
Signal to noise 95db(digital) / 75db (vinyl)
Input  Bluetooth
Output  RCA stereo Line out