Regular price
$543.20 USD
Regular price
$679.00 USD
Sale price
$543.20 USD
Unit price
per
Sale
Sold out
Vinyl 33 1/3, 45 rpm

Connect through bluetooth

Three point suspension
80W RMS HI-FI speaker
RCA AUX out connection

Wooden craftmanship
View full details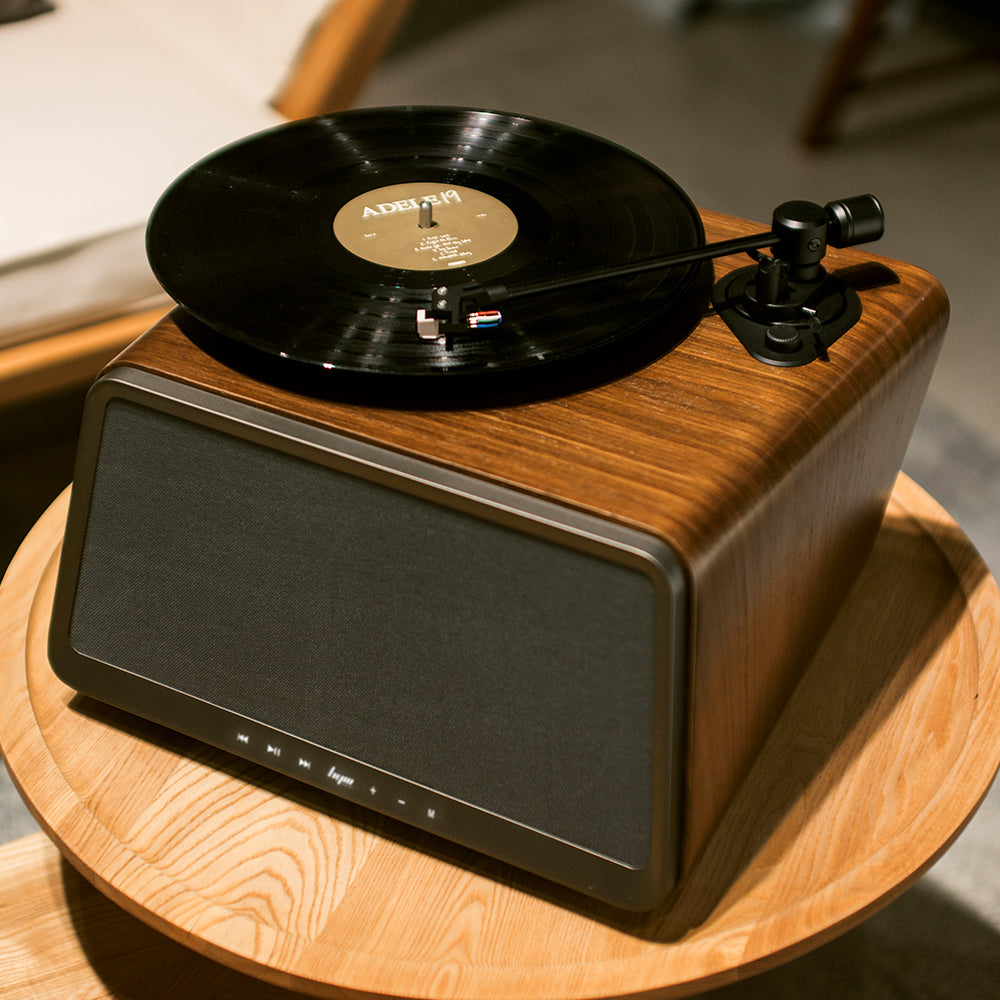 All-IN-ONE TURNTABLE SYSTEM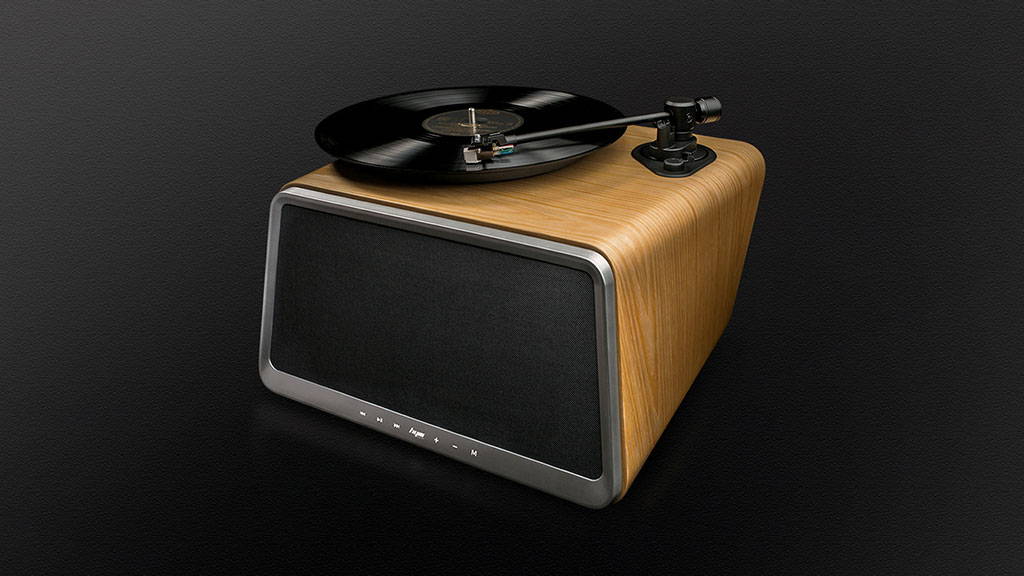 All-in-one design, Turntable, Speaker, Amplifier Integrated
Seed offers high quality audio, great output, warm analog sound and digital streaming, all in one package, No need to bother with complicated or expensive audio devices. Combining high-end turntable with speakers, Seed is a complete solution to enjoy both great vinyl experience and excellent audio quality all at once.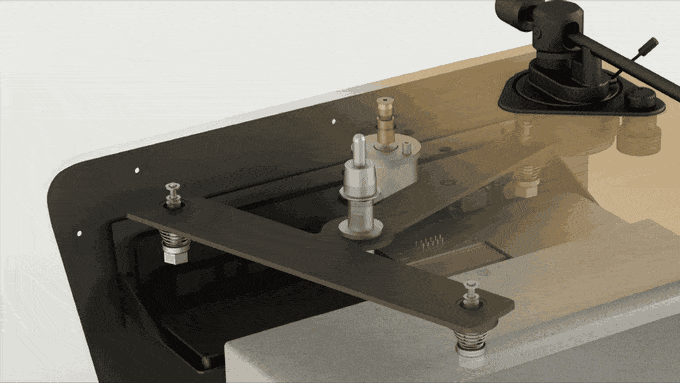 Three Point Suspension System
To maintain consistent, high quality sound performance while the audio gives high-volume and high-wattage output, Seed has designed an exclusive "Tri-Point" suspension system to hold the platter and tonearm steady, and keeps the stylus riding in the grooves to read the music accurately.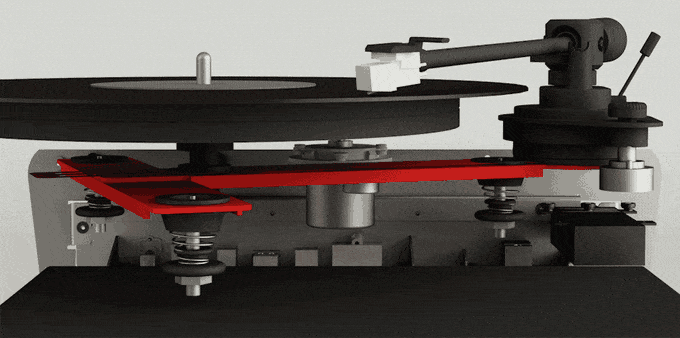 Rumble-Free Smooth Ride for Steady Sound
With intricate tuning, the suspension system supports the tonearm and the platter, balances relative motions and damps shock responses, so it effectively absorbs vibrations and filters out rumbles.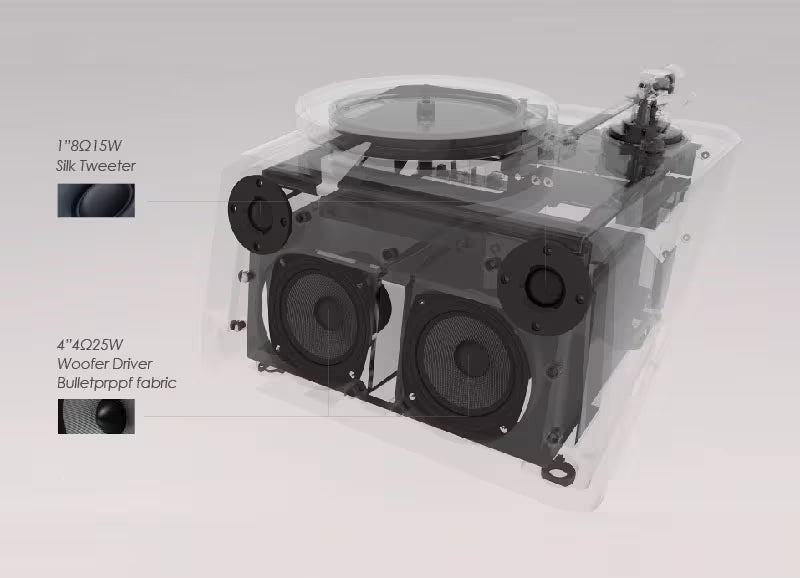 DYNAMIC RANGE+20% High quality audio performance
Embedded with built-in amplifier,two 1" tweeter and two 4" woofer drivers, Seed is able to drive 80W output,and the dynamic range is increased by 20% more than full-range speakers.
Great Fidelity
Careful arrangements of the tonearm and cartridge is vital to produce true-to-original analog sounds. We have gone through meticulous calibration of the overhang, spindle to pivot distance, effective tonearm length, inner/outer null points and offset angle, to reach a perfect balance, and achieve mere <= 0.8% peak distortion.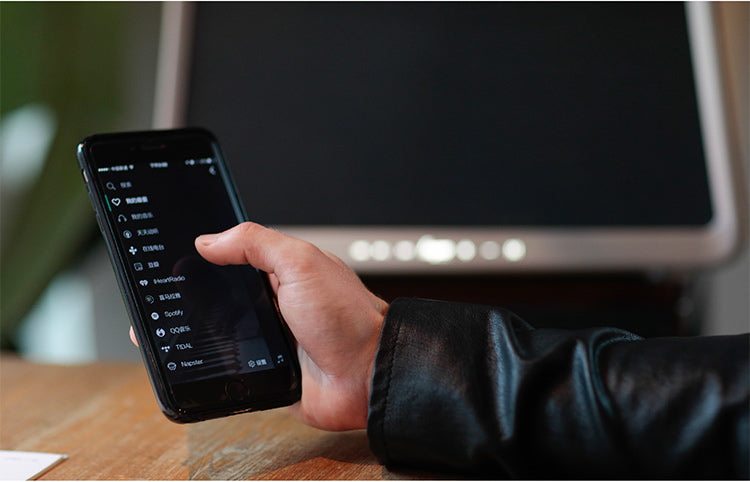 Bluetooth Connection
Seed supports wireless mode by wifi and Bluetooth play, compatible with mobile phones, tablet PC, Seed not only provides people an intuition to experience the vinyl records, it also a newer way to experience music.
Wooden Craftsmanship
Seed's appearance was made by ten layers of veneers, the twisted appearance of Seed is fromed by heat pressing. All of the veneer is in different thickness and species. It combines in horizontal and vertical way to prevent the climate deformation.
"Seed is a wi-fi, Bluetooth turntable with built-in speakers"

"I've Never Seen A Speaker Like This..."

" Stylish Contender For Ultimate All-In-One Audio System"

"Play your old (or new) LPs with Seed, the 21st-century turntable"

"Old and new play nice together in this handy setup"

"The 'Seed' Vinyl Turntable Makes Your Music Sound High-Quality"

"All-in-one seed turntable pairs vinyl music with wireless streaming"

"Seed Turntable Is A Unique All-In-One System"
Talk about your brand
Turntable:
Phono Cartridge  Jasmine M1 MM phono cartridge
Effective Tonearm Weight 9g
Effective tonearm length 218mm
Pivot to spindle distance 200mm
Overhang 18mm
Offset Angle 24.8°
Peak Distortion <= 0.8%
 Speaker :
Class D amplifier
Amp output 80w
Two 1" tweeter and two 4" woofer drivers
Channel separation 45W
Sample rate/ Bit rate 24bits/44.1Khz
Input  Bluetooth / 3.5mm auxiliary stereo cable
Output  RCA stereo Line out